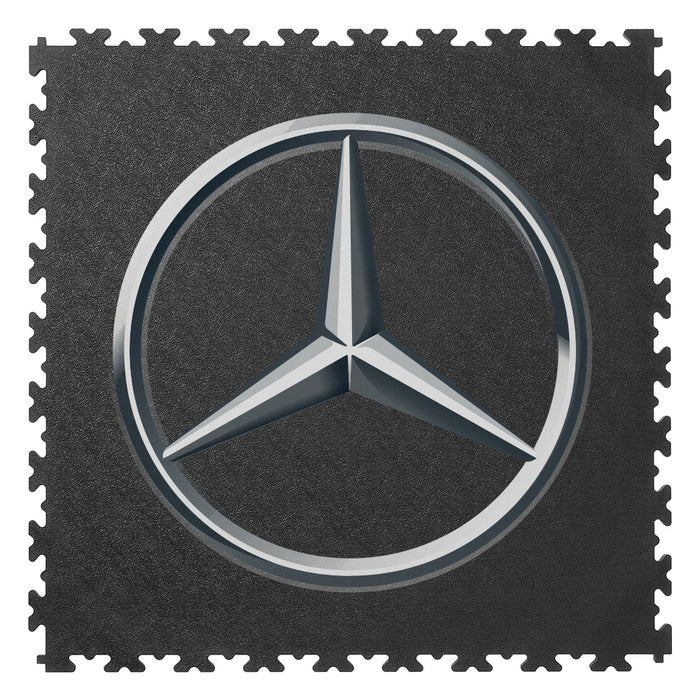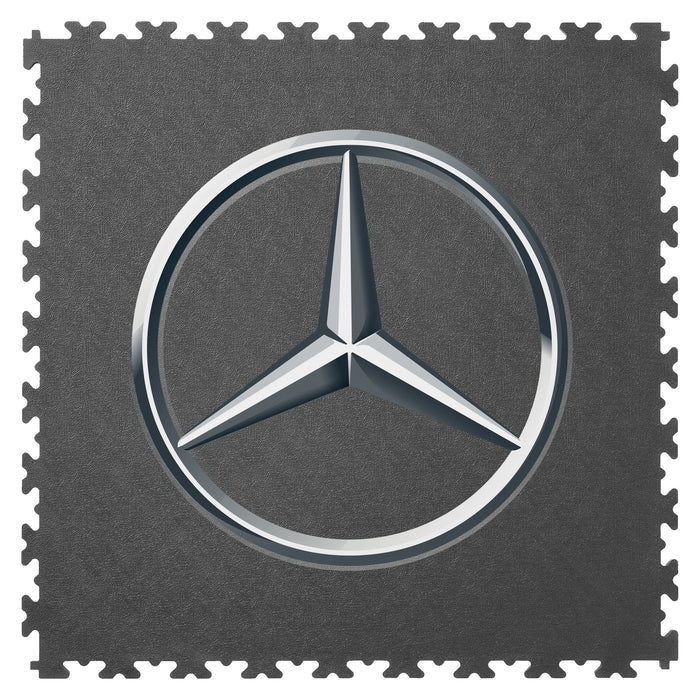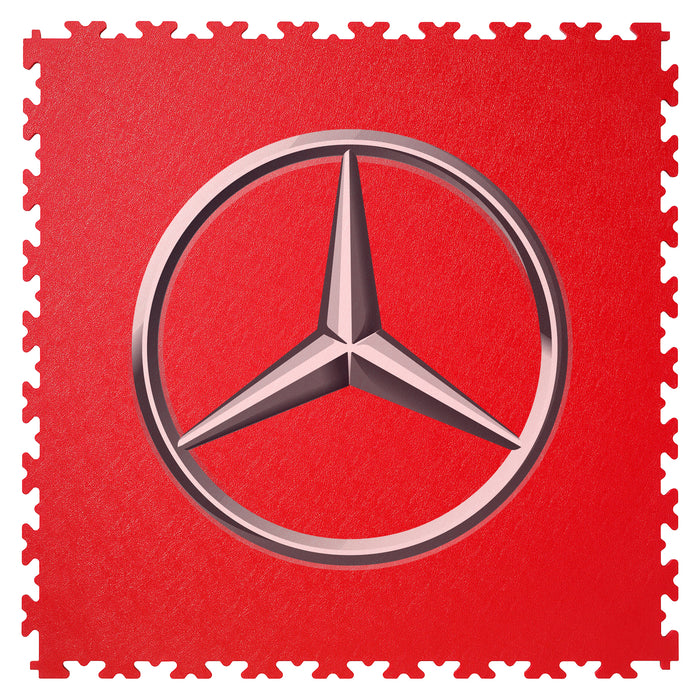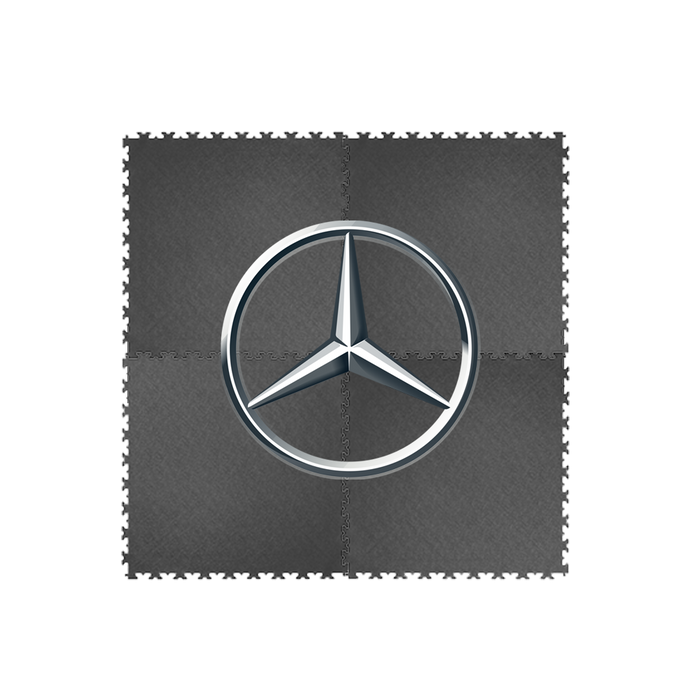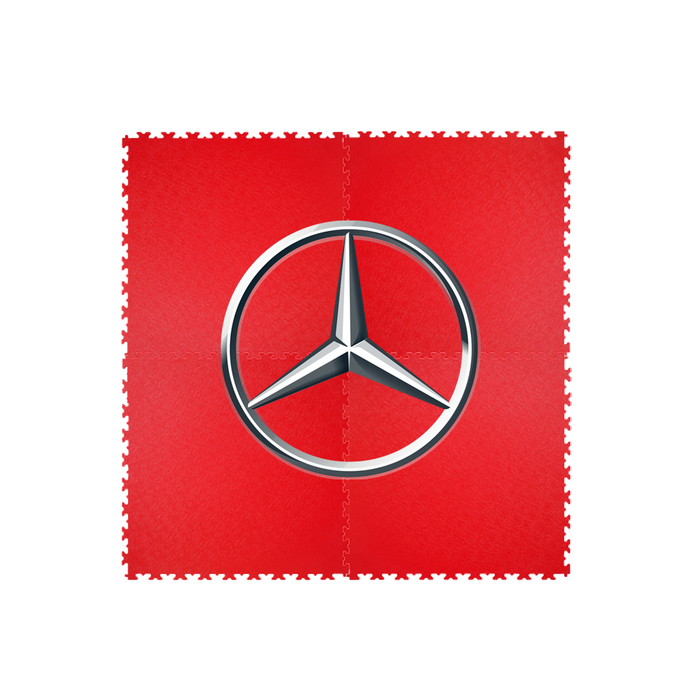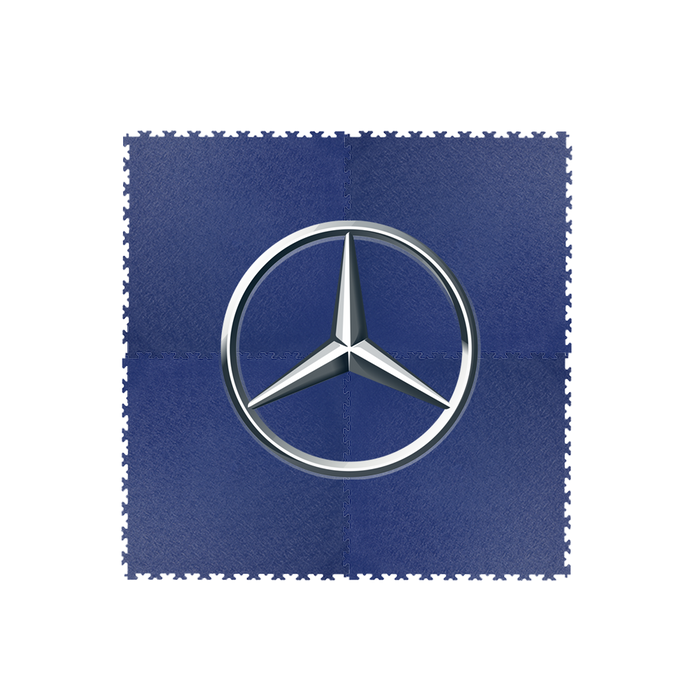 Mercedes - Logo Floor Tile
Creating your dream garage and want to add the cherry on top? Stand out from the crowd with your very own custom printed logo floor tile.
Show some extra love for your car with our printed Mercedes logo tile.
Our logo tiles fit straight into any existing or new Garage Floor Tile Company floor, so you can create a statement right at home and become the envy of your neighbours whenever your garage door is open.
So, if your Mercedes is your pride and joy, why not share it with the world?
Long-lasting Style & Performance
Vibrant image clarity and colour
Available in four background colours to match your floor
Option to print over multiple tiles
Not sure this Mercedes logo tile is what you're looking for? Create a bespoke, custom printed tile with your own logo, pictures, wording or brand mark onto your floor tiles. Click here to create your own.
Please note, buying a logo tile may delay your delivery by a few days whilst they are being printed. Please contact us for a more accurate delivery estimate.
The cost per tile is reduced when a logo is printed across multiple tiles. However, there are no concessions for ordering multiple quantities of the same logo.


Delivery Information
Your order will arrive at your home within 3-5 working days. Due to our demanding production schedule we can not always guarantee that this product is available. If your order is not available we will do our best to manufacture it within 3-5 days and keep you informed.
Please click here to enquire about our installation services.
GFTC Recycling Scheme
We know caring for the environment is equally important to our customers as it is to us. Get in touch when your GFTC tiles reach the end of their service life, and we'lll arrange to buy-back or take-back your floor tiles and recycle them. Learn More.